Latest in the Biblical Studies from the CBA Series!
Date posted
August 18, 2023


Amos and Hosea: The Justice and Mercy of God
by Katherine M. Hayes
The books of Amos and Hosea witness to the breakdown of the northern kingdom of Israel as a manifestation of the justice of God. At the same time, these prophetic traditions reveal facets of divine justice that interweave with divine mercy. Despite differences in structure and focus, both Amos and Hosea evoke an inherent connection between God's just judgment on the kingdom of Israel and merciful compassion for its people. Both convey divine trust in the possibility of a new, transformed community.
Endorsements
"The commentary is a fine up-to-date interpretation of the Bible, showing with skill and clarity how the important themes of justice and mercy appear in distinct but related ways in the two earliest writing prophets—Amos and Hosea in the mid-eighth century. Hayes is keenly aware how the two prophetic books differ from contemporary speech about God and Israel, yet she is able to show how much they have to say to modern believers. For its learning and judiciousness, the book stands out among popular commentaries on the prophets."
—Richard J. Clifford, SJ, Professor of Bible, Boston College School of Theology and Ministry
"As a valuable resource for classroom study, Katherine Hayes's accessible interpretation of Amos and Hosea, while highlighting the distinctive presentation of divine justice and mercy across each prophetic tradition, skillfully discloses the theological interplay and complementarity of these themes when these two texts are read together."
—Gina Hens-Piazza, Joseph S. Alemany Professor of Biblical Studies, Jesuit School of Theology of Santa Clara University
"Deeply learned, admirably clear, packed with literary and theological insights. This perceptive work provides both an excellent exposition of these rich prophetic texts and a thoughtful engagement with their different, though complementary, views of the relationship between divine justice and mercy."
—Harry Nasuti, Professor of Old Testament, Fordham University
Katherine M. Hayes is professor emerita of biblical theology, St. Joseph Seminary (Yonkers, New York) and formerly professor of sacred scripture at the Seminary of the Immaculate Conception (Huntington, New York). She is the author of and contributor to many books and articles. She served on the editorial board of the Catholic Biblical Quarterly from 2010–2018.
ISBN: 978-08091-5480-7
Paperback $19.95
---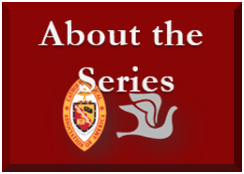 ---