2023 Grants from the CBA Awarded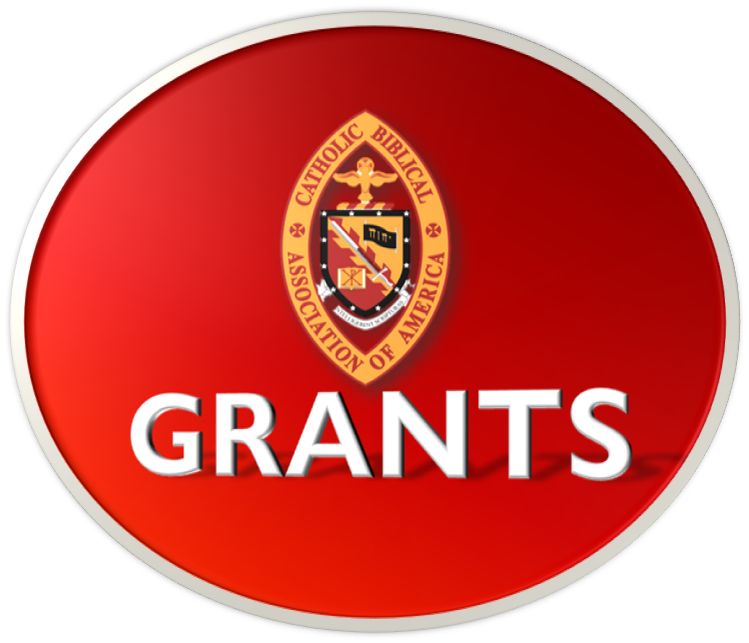 In the summer of 2023, the the Executive Board approved $68,664.84 in funding for the following ten CBA member projects that the Committee on Research Support recommended:
$3,015 to Mary Ann Beavis, St. Thomas More College, for Travel to Bilbao, Spain for The Bible and Women Symposium
$3,650 to Melanie Peetz, Hochschule Sankt Georgen, for Emotions in Biblical Texts and in Near Ancient Iconography
$4,000 to Kelly Coblentz Bautch, St. Edward's University, for The Reception of 1 Maccabees in African Contexts
$5,000 to Jeremiah Coogan, Jesuit School of Theology, for Reimagining Gospel Literature
$5,000 to Ki-Eun Jang, Fordham University, for Native Outsiders: Biblical Canaanites, Scribalism, and Historicizing 'Otherness'
$5,500 to Candida Moss, University of Birmingham, for Enslaved Literate Workers and Christian Book Culture
$7,000 to Hugo Méndez, University of North Carolina, for The Invented Disciple of Jesus: A New History of the Gospel and Letters of John
$8,500 to Luis Menéndez-Antuña, Boston University, for Historiographies of Pain, Galatians 4, Enslavement, Inheritance, and Flesh
$12,000 to Martin C. Albl, Independent Scholar, for The Jerusalem Church and the Earliest Jesus Traditions
$15,000 to Ahida Pilarski, Saint Anselm College, and Fernando F. Segovia, Vanderbilt University Divinity School, for The Oxford Handbook for Latinx and Latin American Biblical Interpretation
CBA is grateful to the Committee members for their work in reviewing and recommending the grant proposals: C. Clifton Black, Mary Rose D'Angelo, Bradley Gregory, Amy-Jill Levine, Harry P. Nasuti, Anathea Portier-Young, (Chair), Jean-Pierre Ruiz, and Susanne Scholz .
The Grants from the CBA program was established in 2020 to promote Biblical Scholarship by providing financial assistance to CBA Full Members for specific projects that advance this goal.
The next application deadline is May 15, 2024.


For more information on the Grants from the CBA
CLICK HERE