2022 Emerging Scholars Fellows
Date posted
March 31, 2022
CBA is pleased to announce the 2022 Emerging Scholars Fellows:
Tyng-Guang "Brian" Chu (Duke Divinity School)

Chimbuoyim Geraldine Uzodimma, H.F.S.N.(Boston College School of Theology and Ministry)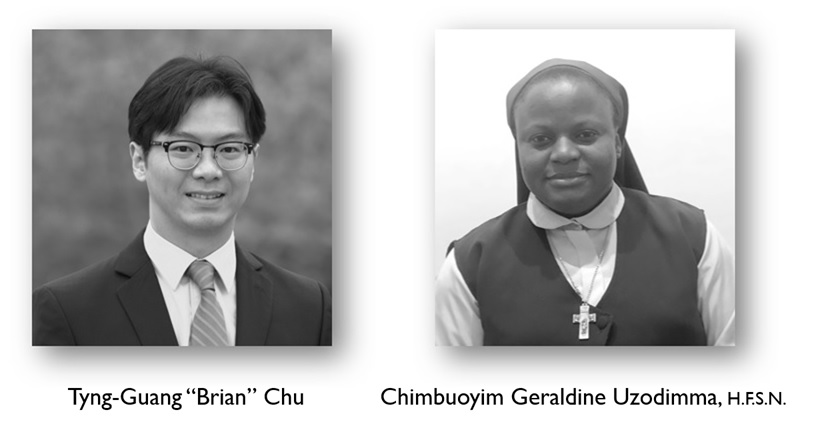 During the 2022 Annual General Meeting, Brian Chu will present his paper, "Eden in the Diaspora: Genesis 2-3 in the Book of Tobit" and Chimbuoyim Geraldine Uzodimma will present her paper, "The Reign of Sin and Death: Reading Paul's Personification of Sin and Death in Romans 5:12-21 as Metaphors of Roman Imperial Domination".

The CBA is indebted to the Evaluators for their work: Archie T. Wright (Chair), Jeremy Corley, Meghan Henning, Kevin McCruden, Michael Patella, O.S.B., Vincent Skemp, and Pauline Viviano.