Confraternity of Christian Doctrine Announces Grants Recipients for Projects Supporting Catholic Biblical Literacy and Interpretation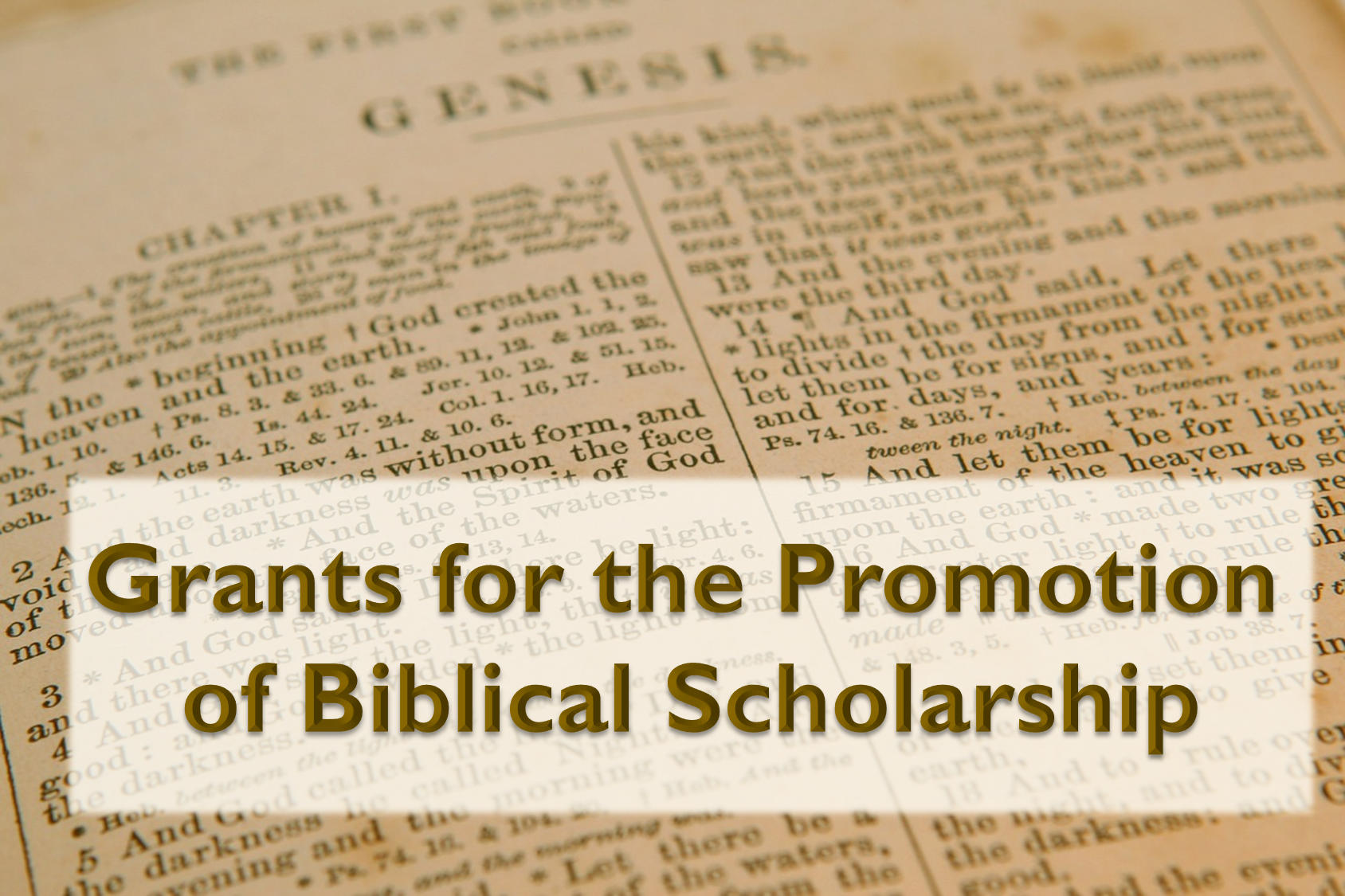 This spring, the Confraternity of Christian Doctrine (CCD) awarded grants in the amount of $146,168 for eight projects that support the goals of the CCD to promote Catholic biblical literacy and Catholic biblical interpretation. The CCD works with the Catholic Biblical Association (CBA) to offer these grants, accepting applications only from the CBA, including the organization itself, its designees, and its full and associate members. In fidelity to Dei Verbum, the dogmatic constitution on divine revelation promulgated by Pope Paul VI in 1965, the CBA's purpose is to promote scholarly study inScripture and related fields by meetings of the association, publications, and support to those
engaged in such studies.
Bishop Felipe J. Estévez of Saint Augustine and a member of the CCD-CBA Liaison Committee, noted that "We are blessed by those scholars who dedicate the best of their talents to unfold the treasures of the Scriptures for God's people."
Funding for these grants comes from the royalties received from the publication of the New American Bible and its derivative works, which the CCD develops, publishes, promotes, and distributes.
The eight projects sponsored by the CCD are as follows:
$2,500 to Martin C. Albl (Presentation College, Aberdeen, SD) for These Things Do Not Contradict the Blessed Paul: Reading James in the Ancient Greek Commentary Tradition
$14,668 to Joseph Atkinson (John Paul II Institute for Studies on Marriage and the Family, Washington, DC) for Water and Water Rituals in Ancient Israel and their Relationship to Baptism in the New Testament
$25,000 to David Bosworth (The Catholic University of America, Washington, DC) for What is the Role of the Natural World in the Divine-Human Relationship?
$25,000 to Sherri Brown (Creighton University, Omaha, NE) for Community, Discipleship, and the Role of Women in the Gospel of John
$19,000 to Andrew Davis (Boston College, Chestnut Hill, MA) for Satire and Prophetic Identity in the
Hebrew Bible
$25,000 to Todd Hanneken (Saint Mary's University, San Antonio, TX) for La Biblia y su Tradicion; The Bible and its Tradition: Collaboration for Catholic Biblical Literacy in the Southwest
$10,000 to Vincent Skemp (Saint Catherine University, Minneapolis, MN) for The Acts of Paul and Thecla: Early Christian Commentary
$25,000 to Jaime L. Waters (DePaul University, Chicago, IL) for Ancient and Modern Perspectives on the Book of Jeremiah
For more information on the CCD Grants
CLICK HERE