New CBQMS volumes
Date posted
November 4, 2019
Announcing Two New Volumes
(Published November 2019)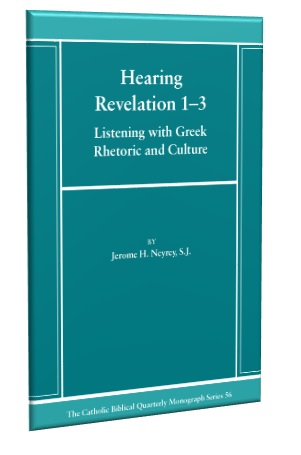 Volume 56:
Hearing Revelation 1-3: Listening with Greek Rhetoric and Culture
by Jerome H. Neyrey, S.J.

---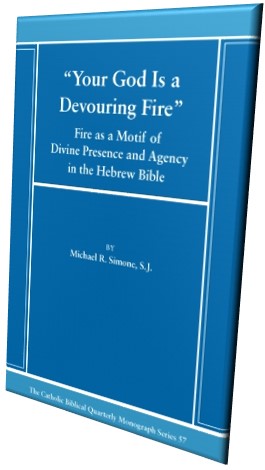 Volume 57: Your God Is a Devouring Fire: Fire as a Motif of Divine Presence
and Agency in the Hebrew Bible
by Michael Simone, S.J.
---
TO ORDER:
Click here for HFS Books catalogue.
CBQ Monograph Series sales and distribution is being handled by
Hopkins Fulfillment Services (HFS).
Contact HFS
EMAIL
hfscustserv@press.jhu.edu
PHONE
U.S. and Canadian customers: 800-537-5487
Local (Maryland area) and the rest of the world: 410-516-6965
Office hours: 8:30 a.m. to 5 p.m. Eastern time
MAIL
Hopkins Fulfillment Services
P.O. Box 50370
Baltimore, Maryland, 21211-4370
FAX
410-516-6998