Multi-linear Digital Discourse
The Faculty of Theology of the San Damaso University (UESD) presented a round table entitled "A Multi-linear Digital Discourse in Theory and Practice: An Example Concerning Archeology and Mesopotamian and Biblical Religion" on Wednesday September 22 , 2021.
The roundtable was presented in English and broadcast in live-stream through the University's YouTube channel.
Program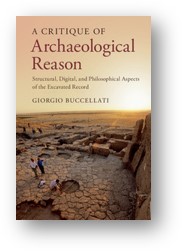 The central idea is to show how a website can serve a purpose that goes beyond the state of providing information in the form of databases. It is the notion of "digital discourse" that makes the most of the potential of the digital medium by implementing a multi-linear narrative. The approach (proposed by G. Buccellati in A Critique of Archaeological Reason, Cambridge, 2017) will be exemplified through three websites to be illustrated in the first part of the roundtable. Respondents will then consider the proposal from three different points of view.
Initial address:
Javier Prades López , San Dámaso Ecclesiastical University, Rector.
Presentations:
Giorgio Buccellati

(UCLA): The theory of digital discourse and its implementation in the 4banks.net system.

Marilyn Kelly-Buccellati

(UCLA): The implementation of digital discourse in the Urkesh Global Record.
Respondents:
Carolina Aznar

(Saint Louis University) from the point of view of archeology.

Ignacio Carbajosa

(Universidad San Dámaso) from the point of view of Biblical religion.

Pablo Gervas Gomez-Navarro

(Complutense University) from the point of view of Information Technology.