Congratulations, Joseph Jensen, OSB!
CBA congratulates Fr. Joseph Jensen, OSB as he celebrates his Diamond Jubilee. Joe professed his first vows as an Oblate of St. Benedict in 1948.

Joe has touched the lives of many CBA members during his forty-two years as Executive Secretary (1970-2012) and sixty-six years as a member. In the St. Anselm Abbey Spring newsletter, Joe reflects with gratitude on his academic career and his role at CBA. Certainly, CBA in turn can reflect with gratitude on Joe's many contributions to the association and to the academy.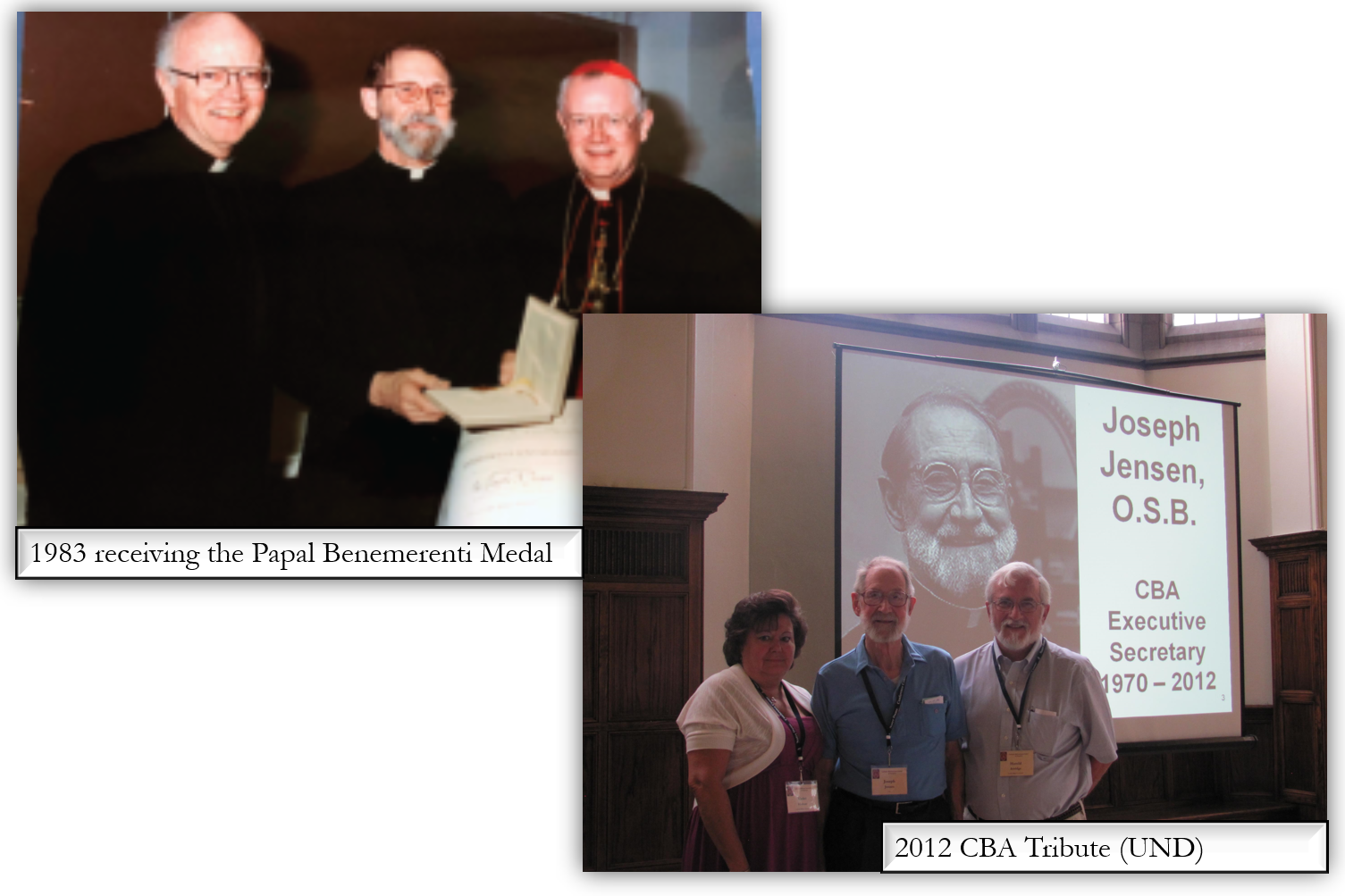 ---