Bon voyage, Violet!
Date posted
December 1, 2018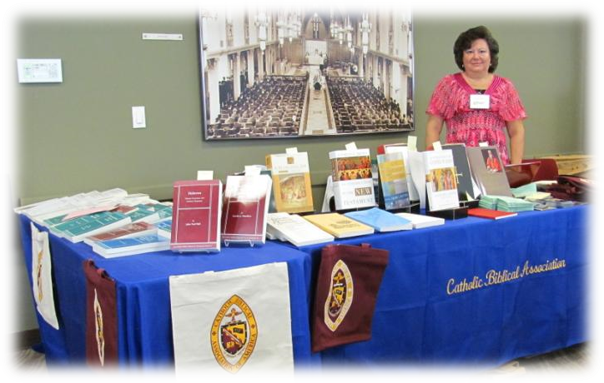 After more than twenty-five years of service to The Catholic Biblical Association, Violet Halton will be retiring on December 14. Violet's first day at CBA was January 19, 1993. Since she was hired, CBA has been in three different buildings on the CUA campus and has had its annual general meeting in seventeen US states and one Canadian province.

As Bookkeeper and Office Manager, Violet has had contact with nearly every CBA member on the phone, by email, and/or at the CBA meetings at which she staffed the CBA book display. Violet combines that wonderful combination of warm hospitality and attention to detail. She has judiciously watched over the CBA finances and has attended to membership concerns with great care. At the 81st International Meeting of the CBA in Denver, the Executive Board recognized Violet's contributions to the CBA and presented her with a check in the amount of $2,500 on behalf of the association and a book containing notes from members.

Last December, Violet married Timothy Funk who shares her passion for cruising. The couple are booked for a Christmas cruise and another in early January. May God's blessings follow them where ever they go; may they prosper in every respect, and enjoy good health.