Current Major Presentations
Menu
Click on the buttons below to go to the day's major presentations.
Click on the grey boxed number to go back to the day's schedule.
Saturday, July 27
| | | | | | | |
| --- | --- | --- | --- | --- | --- | --- |
| 7:00 | PM | – | 8:30 PM | | General Session | BC Conference Room |
Panel Discussion: Biblical Perspectives on Responding to
the Clerical Sexual Abuse Scandal
Panelists:
Gary A. Anderson, University of Notre Dame

Francis J. Moloney, Catholic Theological College

Anathea Portier-Young, Duke Divinity School

Gina Hens-Piazza, Santa Clara University, Jesuit School of Theology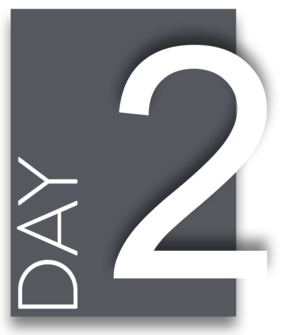 Sunday, July 28
| | | | | | | | |
| --- | --- | --- | --- | --- | --- | --- | --- |
| 11:00 | AM | – | 12:00 PM | | Simultaneous Sessions | | |
Old Testament:
Judges and Historiography

BC Conference C
The field of history has struggled over how to approach historiographical texts. Hayden White famously promoted the study of historiography in terms of literary tropes, while his friends and critics wondered if his helpful perspective also meant eschewing the task of recovering history. His title, "Historical Fiction, Fictional History, and Historical Reality," in the journal, Rethinking History 9/2-3 (2005), captures some of the issues facing students of the book of Judges. This presentation will address various aspects of Judges' historiographical presentation and reflect on some of the issues raised by White and his interlocutors.
Presenter: Mark S. Smith, Princeton Theological Seminary
and New York University (emeritus)
Mark Smith took Masters degrees from the Catholic University of America, Harvard Divinity School and Yale University before completing his doctorate at Yale in 1985. Smith is the author of over 120 essays and 16 books, including most recently The Genesis of Good
and Evil: The Fall(out) and Original Sin the Bible (Westminster John Knox, 2019).
His current work includes a two-volume commentary for Hermeneia on the book of Judges co-authored by the archaeologist, Elizabeth Bloch-Smith. Smith first joined the CBA as an associate member in 1979, and became a full member in 1986 and later a life member;
he is also a past president. He served as head of the CBQMS for twelve years, and is
presently serving a fourth term as CBQ associate editor.
New Testament:
Paul and the Thessalonians Who Abandoned Their Idols

BC Conference A
In First Thessalonians Paul commends the believers for having "turned to God from idols, to serve a living and true God" (1:9). Was that 'conversion' a radical move or a progressive one? Was the experience similar for both men and women? There are reasons to posit it may have been especially difficult for women. Writing in apparent relief at news brought to him by Timothy about the community's enduring faith, Paul describes himself as reassured, "for we now live, if you stand firm in the Lord" (3:8). Does the latter conditional clause suggest Paul thought the Thessalonians' adherence to his preaching remained fragile?
Presenter: Florence Gillman, University of San Diego
Florence Morgan Gillman is Professor Biblical Studies at the University of San Diego.
She completed her PhD and STD at the Katholieke Universiteit te Leuven.. She is former chair of USD's Department of Theology and Religious Studies and former Co-ordinator of the Programs in Classics and in Interdisciplinary Humanities. Her most recent book is the commentary on First Thessalonians in the Wisdom Commentary Series.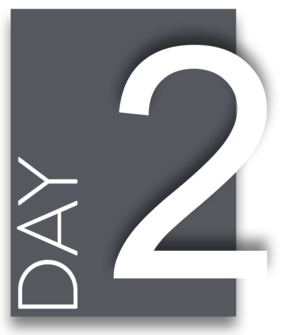 Sunday, July 28
| | | | | | | |
| --- | --- | --- | --- | --- | --- | --- |
| 8:00 | PM | – | 8:45 PM | | Presidential Address | BC Conference Room |
Ezekiel's Priestly Imaginary: A Symbolic or Idolatrous Reality?
In Ezek 11:16, YHWH states that he is "a little sanctuary" (miqdaš mĕʿaṭ) in the midst of the exiles. The interiorization of the divine presence in a visionary mode in the exile emphasizes the role of individual intention in the formation of communal identity (cf. 14:1-5; 36:25-28). The distinction between the "sacred (qōdeš) and the profane (ḥōl­)… the unclean (ṭāmēʾ) and the clean (ṭāhōr)" (Ezek 22:26; 44:23) points to the symbolic dynamic that shapes the visions, metaphorical narratives, and oracles fostering engagement with YHWH rather than with the congeries of one's own heart. How does this symbolic dynamic shape the priestly imaginary in the history of the composition and reception of the Book of Ezekiel.
Dale Launderville, O.S.B., Saint John's University School of Theology
and Seminary
Fr. Dale Launderville, O.S.B., is Professor of Theology and Dean of Saint John's School of Theology and Seminary in Collegeville, MN. He earned his Ph.D. at The Catholic University
of America in 1987. His publications include Celibacy in the Ancient World (Liturgical, 2010) and Spirit and Reason: The Embodied Character of Ezekiel's Symbolic Thinking (Baylor U. Press, 2007). He has served on the CBA Program Committee, the NAB OT Revision Committee, as CBQ book review editor, and currently as CBA President.

Monday, July 29
| | | | | | | |
| --- | --- | --- | --- | --- | --- | --- |
| 11:00 | AM | – | 12:00 PM | | Simultaneous Sessions | |
Old Testament:
The "Beauty of Created Things' in the Wisdom of Solomon

BC Conference A
The Wisdom of Solomon famously condemns people who are unable to recognize the "Artificer" from observing the beauty of the cosmos (13:1). Yet the relationship between beauty and truth is fraught in this book; the author is fond of pointing out that appearances can be deceiving and images seductive. The aesthetic dimension of human experience is powerful and ambivalent; the polemic against idolatry in Wisdom 13—15 is subtler than most interpreters recognize. In a mythical vignette, the author suggests that the power of art prevails even in the supernatural realm, over "the Destroyer" (18:24-25).
Presenter: Karina Martin Hogan, Fordham University
Karina Martin Hogan is Associate Professor of Theology and Director of the Honors
Program at Fordham College at Lincoln Center. She is affiliated with Fordham's interdisciplinary programs in Jewish Studies and Women, Gender and Sexuality Studies.
Her research focuses on Judaism of the Second Temple period, especially on wisdom and apocalyptic literature. She has served on the Program Committee for the CBA Annual Meeting since 2013.
New Testament:
Family and Empire in the Shepherd of Hermas

BC Conference C
Christianity emerged when the Roman empire was coming under one-man rule as the household of Caesar Augustus. Using family models delineated by linguist George Lakoff to analyze the metaphorical grounding of contemporary political discourse, the model undergirding the Roman empire can be described as a Roman Strict Father family. Elements of alternative family models can be discerned in various forms of resistance to the Roman empire. This presentation will explain how these family models provide a hermeneutical lens to understand views of family and empire in early Christian texts, focusing on the Shepherd of Hermas as an example. The presentation is based on the first volume of Family Empires: Roman and Christian (Polebridge, 2018) and a chapter of the forthcoming second volume.
Presenter: Susan (Elli) Elliott, Stone Circles
Susan (Elli) Elliott is a writer, speaker, and environmental activist based in Red Lodge, Montana, currently the Convening Collaborator of a fledgling regional grassroots think
tank there: Stone Circles – A Generative Forum for Thinking in Places. She is the author of Cutting Too Close for Comfort: Paul's Letter to the Galatians in its Anatolian Cultic Context (2003/2008) and Family Empires, Roman and Christian (Vol. 1, 2018; Vol. 2 forthcoming), as well as articles and reviews. Degrees: Ph.D., Loyola University Chicago; M.Div., Jesuit School of Theology at Chicago; B.A. equivalent, Prescott College, Arizona.
Monday, July 29
| | | | | | | |
| --- | --- | --- | --- | --- | --- | --- |
| 8:00 | PM | – | 9:00 PM | | General Session | BC Conference Room |
Panel Discussion: Biblical Scholarship in Latin America: Celebrating Eighty Years of Revista Bíblica
Panelists:
Ahida Calderón Pilarski, Saint Anselm College

Jean-Pierre Ruiz, Saint John's University, New York
Tuesday, July 30
| | | | | | | |
| --- | --- | --- | --- | --- | --- | --- |
| 11:00 | AM | – | 12:00 PM | | General Session | BC Conference Room |
Jesus as Provocateur in Luke's Gospel
More frequently than either Mark's or Matthew's Gospel, the Gospel of Luke portrays Jesus as provoking conflict with various individuals and groups of people, including those who seem to be favorably disposed toward him. I will show how this element of Luke's portrayal of Jesus functions in overall narrative rhetoric of the Gospel and how it is distinctive to Luke's Gospel. Finally I will discuss how this aspect of Luke's characterization of Jesus contributes to his narrative theology.
Brigid Curtin Frein, University of Scranton
Brigid Curtin Frein is an associate professor at the University of Scranton. She received her Ph.D.
in Biblical Languages and Literature from Saint Louis University and her B.A in Religious Studies from Gonzaga University, Spokane, WA. She has served as department chair and as the Associate Dean of the College of Arts and Sciences at the University of Scranton. An active member of the CBA, she co-convenes the Task Force on God in the Synoptic Gospels.