Biblical Studies from the CBA
Established 2019.

---
About the Series
Biblical Studies from the Catholic Biblical Association of America seeks to bridge the gap between the technical exegetical work of the academic community and the educational and pastoral needs of the ecclesial Community. Combining careful exegesis with a theological understanding of the text, the members of the Catholic Biblical Association of America have written these volumes in a style that is accessible to an educated, nonspecialized audience, without compromising academic integrity. 
These volumes deal with biblical texts and themes that are important and vital for the life and ministry of the Church. While some focus on specific biblical books or particular texts, others are concerned with important theological themes with archaeological and geographical issues, and still others with questions of interpretation. Through this series, the members of the Catholic Biblical Association of America are eager to present the results of their research in a way that is relevant to an interested audience that goes beyond the
confines of the academic community.
Editorial Board
General Editor: Frank J. Matera
Associate Editors: 

José Enrique Aguilar Chiu
Richard Bautch
Angela Kim Harkins
Peter Spitaler
Contibute to the Series
CBA members interested in contributing to this series should contact the General Editor: Frank J. Matera (matera@cua.edu), or one of the Associate Editors: Angela Kim Harkins (angela.harkins@bc.edu), Peter Spitaler (peter.spitaler@villanova.edu), Richard Bautch (richardb@stedwards.edu), José Enrique Aguilar Chiu (jaguilar@dunwoodie.edu).
The guidelines for the series can be accessed through the link below.
---
Most Recent Volumes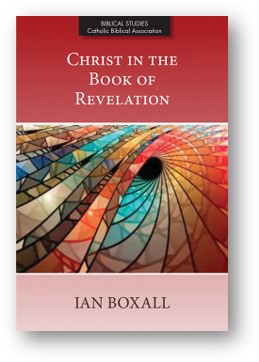 Christ in the Book of Revelation
by Ian Boxall (November 2021)
For many Christians, the Apocalypse of John (Book of Revelation) remains a closed book. Yet it provides one of the richest resources for christological reflection in the whole New Testament, and for centuries functioned as the Church's Easter book par excellence, presenting in vivid imagery the victory of the Paschal Lamb. Engaging narrative, historical-critical and reception-historical tools, this proposed volume will introduce readers to the multiple dimensions of Christ as portrayed in the Apocalypse, within the unfolding narrative of John's visions, and exploring the Jewish and Greco-Roman background to the book's christological titles and images.
ISBN: 978-08091-5455-5
---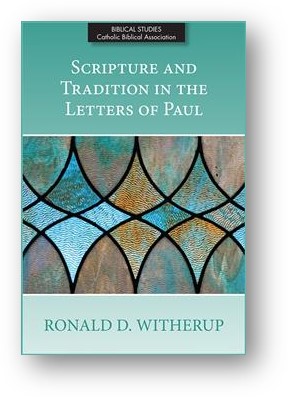 There has been considerable scholarly work in recent years on intertextuality in the Bible, and numerous scholars have been exploring Paul's complex use of Scripture, whether from the LXX or the MT. In addition to briefly summarizing the state of discussions in this area, the author also explores examples from several letters of Paul's practice of quoting/using Scripture. Some of the topics explored are: the question of written or oral sources; memorization; allusions vs. quotations; Paul's understanding of "scripture"; his use of scripture in rhetorical argumentation (Jewish/Greco-Roman); eisegesis vs. exegesis; and what Paul's use of Scripture might say to us today. The author concentrates on the undisputed letters, and uses some examples from the disputed letters because they constitute Pauline "tradition." Witherup concludes with a chapter on Scripture and Tradition in the life of the Church today. Some pertinent charts, graphs, and sidebars/boxes enhance the book's utility for a general audience
ISBN: 973-08091-5476-0
---
Forthcoming
Come and See: Discipleship in the Gospel of John
by Sherri Brown (Spring 2022)


Theology and Spirituality of the Psalms of Ascent
by Bradley Gregory (Autumn 2022)


Amos and Hosea
by Katherine Hayes (Spring 2023)
---