The CBA Office is accepting applications for 2020.
---
Emerging Scholars Fellowship
The Catholic Biblical Association of America (CBA) invites applications for its annual Emerging Scholars Fellowship. This award is a graduate student award given to emerging scholars who show promise and appear likely to make significant contributions to the field of Biblical studies. The CBA is a scholarly organization devoted to supporting biblical scholars from all traditions. Researchers share their scholarship during the Association's Annual Meeting and in its publications (Catholic Biblical Quarterly and the CBQ Monograph Series).

The award enables Fellows to attend the CBA Annual General Meeting (AGM), to present their scholarship, and enjoy the company and conversation of scholars in the field.

Application deadline is January 15.


CLICK HERE for more information.
CCD Grants for the Promotion of Biblical Scholarship
and Biblical Literacy

The Confraternity of Christian Doctrine (CCD) seeks to promote Catholic biblical literacy and Catholic biblical interpretation by providing financial assistance for specific projects advancing these goals. Funding for these grants comes from the royalties received from the publication of the New American Bible and its derivative works.
Areas of Pastoral Interest and Exclusions
The CCD will accept applications for grants that address the following pastoral areas:
Biblical Scholarship (particularly original research by Catholic scholars)
Archaeological Research
Pastoral and Catechetical Programs
Bible Education in Seminaries
Continuing Biblical Education of Clergy
No funds shall be made available for general educational scholarships, endowments, and loans, or for events, activities, debts, or costs incurred in the past. Apart from exceptional circumstances, requests to cover financing for more than 12 months will not be considered, though annual requests may be made for ongoing projects.
The next application deadline is February 1.
CLICK HERE for more information.
---
Travel Grants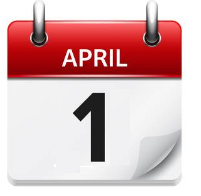 Funds are available for five $500 grants to support the travel of early career scholars (ABD
or up to five years post-PhD, non-tenure-track faculty) to the CBA Annual General Meeting, August 1-4 at The Catholic University of America.

Applications must be received by April 1.


CLICK HERE for more information.