Full-time Continuing Non-Tenure Track in Catholic Studies
Sacred Heart University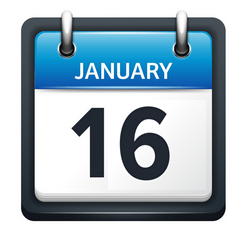 The College of Arts and Sciences and Department of Catholic Studies invite applications for a full-time, non-tenure track (lecturer) faculty position, beginning Fall 2022, to teach in the University's signature interdisciplinary common core seminar sequence, The Human Journey Seminars: Great Books in the Catholic Intellectual Tradition.  Through seminar pedagogy and by reading interdisciplinary great works of the Catholic Intellectual Tradition, these sophomore-level courses engage students in discussing the questions and claims of the Catholic Intellectual Tradition in relation to students' lives and world. Teaching (4/4 load with merit releases available) will consist primarily of Human Journey Seminars I and II (CIT 201 and 202), with further upper-level teaching opportunities based on department needs. Service includes advising, assisting with the Human Journey Seminar Colloquia Series and other programming put on by the department and Center for Catholic Studies, and contributing to the implementation of Sacred Heart's Pioneer Journey of Transformational Education.
Candidates must have a Ph.D. in a humanities discipline and demonstrate excellence in teaching. Teaching and scholarship intersecting with Catholic thought across multiple disciplines and/or Catholic Studies is required; experience with seminar pedagogy is highly desirable.

Application Instructions:
Interested and well-qualified candidates should submit a letter of application, curriculum vitae, statement of teaching philosophy, evidence of teaching effectiveness, and three letters of reference.  Only online applications will be considered.  Search Committee review of candidate materials shall begin January 16, 2022.  Applications will be accepted until the position is filled. 
Sacred Heart University, rooted in the Catholic Intellectual Tradition and the Liberal Arts, embraces a vision for social justice, educates students in mind, body, and spirit to prepare them personally and professionally to make a difference in the global community. Sacred Heart University aspires to achieve prominence through innovative teaching and learning while cultivating a campus community that is recognized as caring and creative.
Sacred Heart University is a space that respects and embraces differences, recognizes the unique contributions that individuals can make, and creates a community that maximizes the potential of all faculty and staff. As an equal opportunity employer applications from qualified candidates who reflect the wider world in which we live are encouraged.