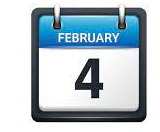 Christian Brothers Conference (CBC), the office for the Lasallian Region of North America in the Institute of the Brothers of the Christian Schools (De La Salle Christian Brothers), provides programming and support for Lasallian educators throughout the United States and Canada. Applications are invited for the role of CBC executive director, a new role that reflects the implementation of a new leadership model. Reporting to the Lasallian Education Council, the executive director will model servant leadership reflective of the charism of the De La Salle Christian Brothers and the Catholic tradition that is their foundation while supporting the Lasallian ministries.
The executive director will be a committed and practicing Catholic who demonstrates a genuine desire for a deep commitment to Lasallian, Catholic education and ministries. Although a graduate degree is preferred, distinction as an effective leader and administrator capable of managing and inspiring a diverse group of people around a unified vision and proven administrative/management experience is essential. Financial acumen, strategic thinking and planning, an uncompromising work ethic, and the emotional intelligence to effectively lead with integrity, humility and transparency are also essential.
For additional information about this opportunity, please review the search profile.
THE APPLICATION PROCESS
The search committee will begin to review applications immediately. To assure full consideration, applications should be received by Friday, February 4, 2022, and must include the following documents: 
Letter of interest addressing the key priorities of the desired leadership attributes and qualifications described in the search profile,
Curriculum vitae, and
List of five professional references with email addresses and telephone numbers. References will not be contacted without prior authorization from the candidate. 
Application materials should be sent electronically (PDF format) to: ChristianBrothersConference@agbsearch.com
PLEASE DIRECT NOMINATIONS AND INQUIRIES TO: 
Shannon McCambridge, J.D., LL.M.
Executive Search Consultant, AGB Search
206.310.7560; shannon.mccambridge@agbsearch.com
OR
 Loren Anderson, Ph.D.
Executive Search Consultant, AGB Search
253.223.3566; loren.anderson@agbsearch.com 
---
 Christian Brothers Conference is an equal opportunity employer. It does not discriminate on the basis of race, ethnicity, gender, age, marital status, religion, sexual orientation or disability. Decisions regarding recruiting, hiring, promotions, compensation, benefits, termination and all other privileges, terms and conditions of employment are made on the basis of merit and without discrimination.