Sheila E. McGinn
Emerita Prof. Biblical Stud. & Early Christianity
Professional Bio
Sheila E. McGinn, PhD (Northwestern University, 1989), is emertia Professor of New Testament and Early Christianity at John Carroll University, the Jesuit university in Cleveland. A frequent lecturer and author of numerous articles and books, her main areas of interest concern the development of the earliest churches (including "dissenting" movements) and of early Christian writings in their social and cultural environments. Her central provenance for research is ancient Anatolia, including the highlands of Phrygia, and her range of works include commentaries on the Gospel According to Matthew, the Montanist Oracles, and the Acts of Thecla; a comprehensive bibliography on the Book of Revelation; and studies on several letters in the Pauline corpus. She also contributes to the scholarship on "engaged" methods of adult pedagogy.

Dr. McGinn is involved in service to the profession and the wider church community. Among other roles, she serves on the editorial board of Conversations with the Biblical World and in leadership positions with the Catholic Biblical Association and the Eastern Great Lakes Biblical Society.

Her most recent works include the Romans commentary for the New Jerome Biblical Commentary for the Twenty-First Century (London, etc.: Bloomsbury, 2022; in press); The Jesus Movement and the World of the Early Church (Winona, MN: Anselm Academic Press, 2014); and By Bread Alone: The Bible through the Eyes of the Hungry (Minneapolis: Fortress Press, 2014; co-edited with Lai Ling Elizabeth Ngan and Ahida Calderón Pilarski). She currently is writing a socio-rhetorical commentary on the apocryphal Acts of Thecla.
Institution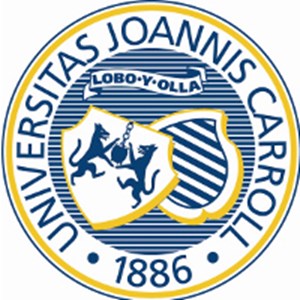 John Carroll University
John Carroll Boulevard
University Heights, OH 44118
United States
http://www.jcu.edu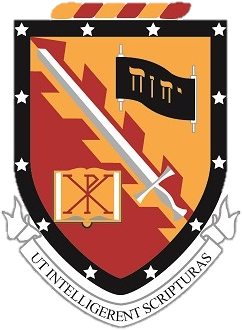 Full Member
---
Education:
Northwestern University 1978
B.A.
University of Dallas 1981
M.A.
Northwestern University 1989
PhD
OT Books
NT Books
Matthew, Mark, Romans, 1-2 Corinthians, Galatians, 1-2 Thessalonians, Philemon, Revelation
OT/NT Backgrounds #1
NT Apocrypha/Pseudepigrapha, Roman period
OT/NT Backgrounds #2
OT Themes and Topics
NT Topics
Historical Jesus, Jewish-Christian relations, Parables, Paul (Writings), Paul- New Perspective, Sociology-Early Christian Groups
Hermeneutics
Modern Criticism: Feminist (NT), Modern Criticism: Rhetorical (NT)
Languages (Ancient)
Arabic, Greek (NT), Hebrew, Latin
Languages (Modern)
French, German, Computer Literacy
Teaching
early Christianity at Garrett-Evangelical Theol. Sem., 1983-84; theol. at Loyola Univ., Chicago, 1984-87, 1991-92; at Mundelein Coll., Chicago, 1987-91; at John Carroll Univ. (prof.), 1992-2022.
Studies
Patristic theol. at Univ. of Dallas, 1979-81 (M.A.); early Christianity at Northwestern Univ., 1982-89 (Ph.D.).
Religious Affiliation
CBA Offices
CBQ Assoc. Ed., 2005-12. CBA Program Comm., 2009-; CBA Consultor, 2010-12; CBA CFI 2018-24; CBA VP 2022-23
Year Associate Member
Year Full Member