Back to Events
Innovation: Emerging Scholarship Conference
An international event for postdoctoral scholars and graduate students.
Thursday, April 20, 2023
to Friday, April 21, 2023
Zoom meeting details forthcming
Event Details
Call For Papers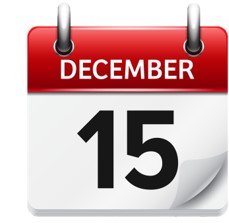 The Catholic Biblical Association invites paper proposals from ECRs, post-docs, recent Ph.D.s, and doctoral students for "Innovation: Emerging Scholarship Conference." This event will allow emerging scholars to share their innovative research in a collegial environment. Participants will gather on Zoom from April 20-21, 2023.
All participants are expected to read the submitted papers prior to the event, so that the group can focus the conversation in each session on the ideas presented. The ninety-minute sessions will begin with two or three presenters each offering a five- to seven-minute summary of their paper, followed by one graduate student respondent to all of the papers and one senior scholar respondent to all of the papers; this will be followed by an open discussion among all conference participants.
CBA therefore invites both graduate/post-graduate students and senior scholars who wish to be a respondent to the papers to use the e-mail address given below to contact the conference organizing committee for consideration.
Proposals for papers (250-500 words, including a working title) must be submitted by December 15, 2022. Letters of acceptance will be sent by January 15, 2023. Completed papers (maximum 6,000 words, including notes) are due March 15, 2023, and will be made available to registered participants via this webpage. Select papers may be published in a conference proceeding.
Please contact the Organizing Committee and the secretary of the seminar, Dr. Joshua Scott, (cbagradseminar@gmail.com) for registration details and submission of proposals and papers.